CONTROL SYSTEMS
Our product portfolio ranges from flexibly programmable time control systems for industrial use to complex systems for controlling turntable ladders on fire engines.
Decades of experience and comprehensive expertise in control technology make our products reliable, safe and comfortable to use.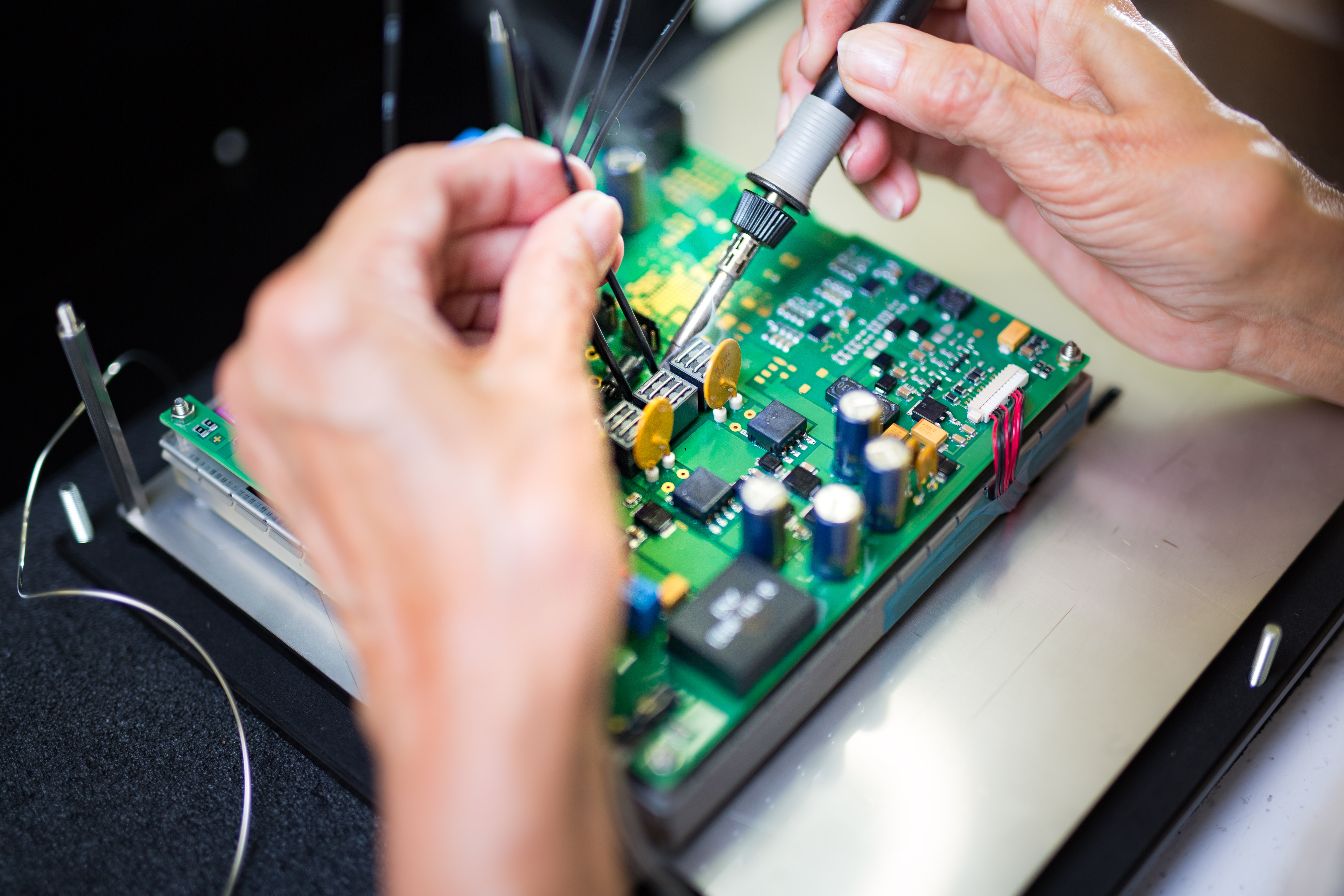 ELECTRONIC CONTROL SYSTEMS
Human-Machine-Interface
Microprocessor Control Systems
PROGRAMMABLE TIME CONTROL SYSTEMS FOR MIXING AND STIRRING MACHINES
---
COMMUNICATION SYSTEMS
The wired communication systems are suitable for a wide range of applications and are characterized by reliability, insensitivity to interference, and their robust and durable construction.
---
SERVICES
We demonstrate our competences also in the service and product development sectors. Comprehensive solutions such as the development and layout of circuit designs are also part of our range of services as are the construction of prototypes, pilot and small series, and the manufacturing of complete sub-assemblies.
DEVELOPMENT
Circuit Development
Layout
Hard- und Software Development
PRODUCTION
SMD-assembly via SMD-pick-and-place machines with multiple uses (pin-to-pin distance up to 0,4mm resp. chip size 0402)
Conventional, leaded assembly of printed circuit boards
Assembling of mechanical and electronic modules and components
Vapor-Phase Reflow Soldering System
Selective soldering system for printed circuit boards of mixed assembly (SMD, THT)
Wave soldering system for conventionally assembled printed circuit boards
Assembly work
TEST
Flying Prober for precision testing
Automatic Optical Inspection
Test Adapter